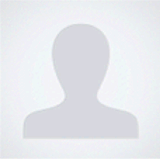 mike
Balfour, ND
About
mike resides in Balfour, ND and is a veteran user of BisManOnline that has been with us for over 5 years. mike has placed 50 ads since 2009 and although they currently don't have any ads running, check back soon for new items! They visit BisManOnline from time to time.
Buying and Selling Interests
mike has posted many items in Hay/Feed/Seed, Tractors, Harvesting Equipment and Application Equipment. mike also shops quite frequently on BisManOnline and is interested in items such as Cattle, Tractors, Harvesting Equipment, Tickets and Cats.
mike's Classifieds
This user has no active classified ads