Did you know? The Williston and Bakken area's largest online classifieds service is: BisManOnline!

BisManOnline has a number of features that make it easy for Williston Area users to browse and post ads for sale.


---
---
Set your browser up manually:

For Browsing, in order to limit the range of classifieds to the local area, you can use the "Miles From" / "Change Area" feature:



STEP 1: Click the Change Area link in the toolbar. Note, depending on your browser this might not show your current city. Just click the "change area" link.






If you are using our mobile site, the link is on the Main Home Page under "Search"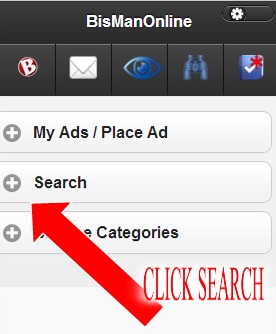 And Then.....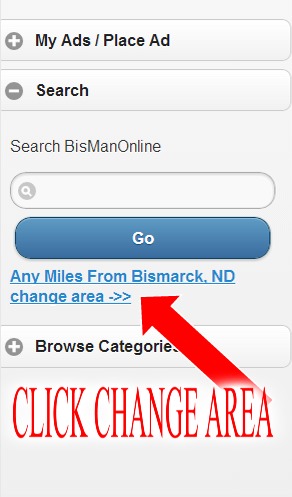 STEP 2:
Select "Distance From" on the left hand side, and then enter your Zip Code and desired radius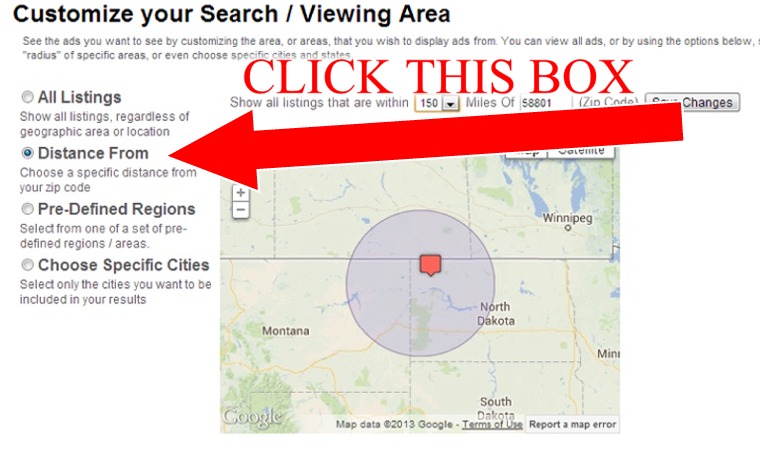 And then!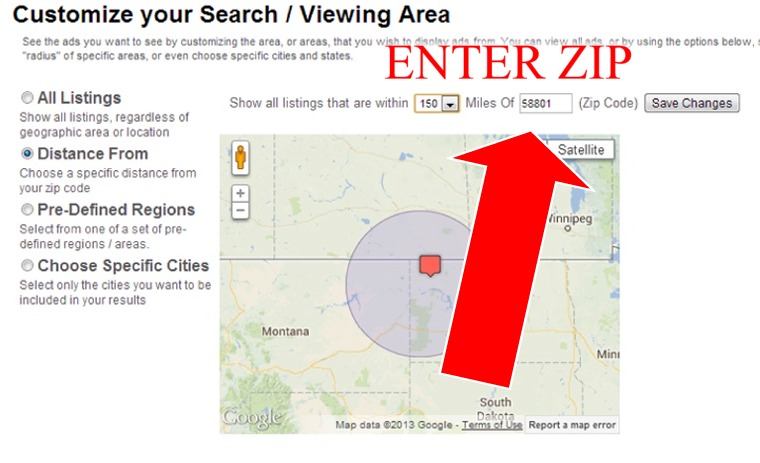 BisManOnline Mobile users your screen will look like this: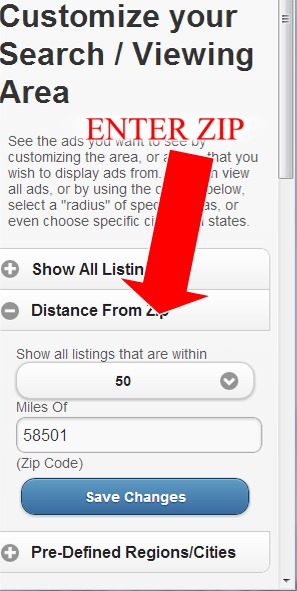 And that's it! - Your search results and category browsing will now Only show you ads that appear within your desired radius