New Features On The New Mobile BisManOnline
The New Mobile BisManOnline is here, in beta! With this new site redesign many improvements have been made! Down below we have highlighted a few for you, please keep in mind these are not all the new features rather a brief summary of what the new mobile site has to offer. We hope you all enjoy it! To access the new mobile site simply go to BisManOnline.com on your mobile device and click "Try the NEW BisMan Mobile Site"!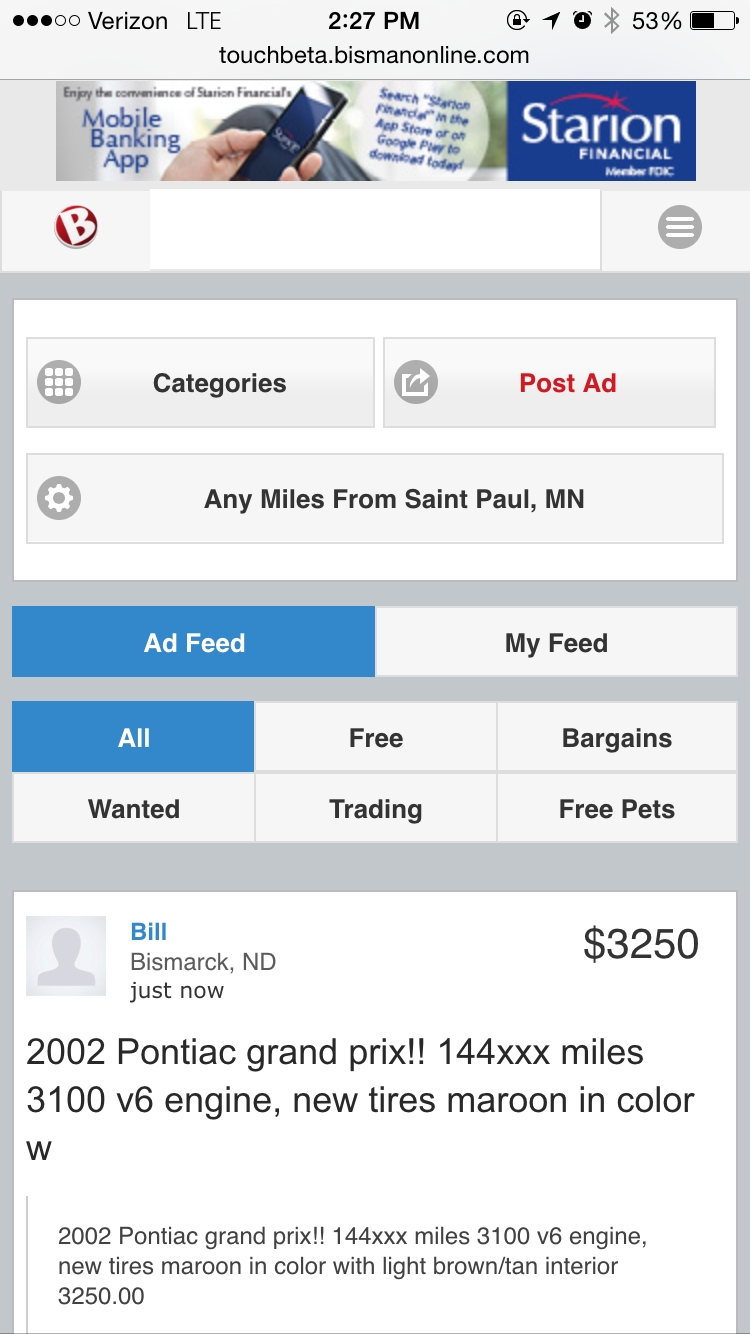 1.) We have introduced a much cleaner looking, faster navigating, more responsive, friendlier layout. This layout is packed with touch friendly button links, to make it easier to navigate when using a variety of mobile devices. Same mobile site you know and love just given a new facelift!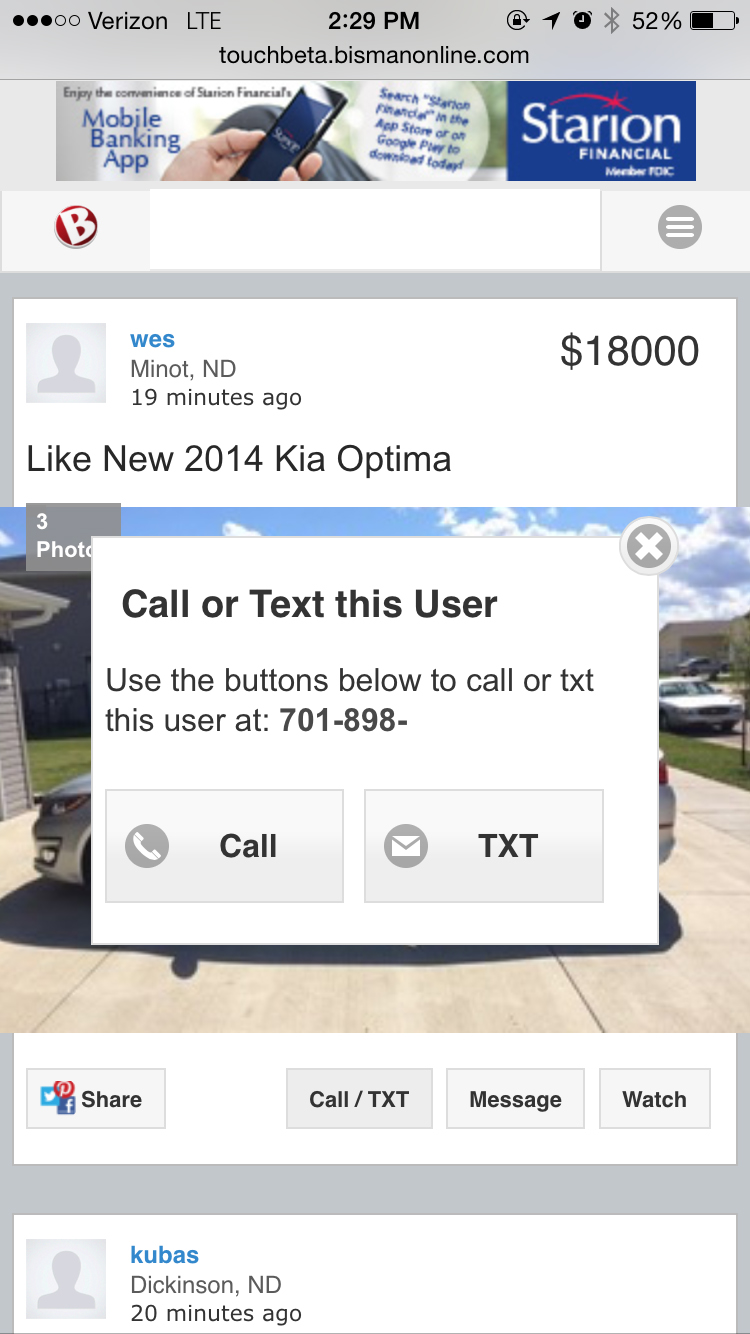 2.) With quick access buttons on every ad on our ad feed, you'll be able to easily Share, Call, Text, Message, or Watch any ad you are interested in without actually going into the ad. This allows you to optimize your ad viewing experience. Reminder: You can access all your "Watch" ads in the "Watch" feed, to quickly go back to all your ads you are interested in.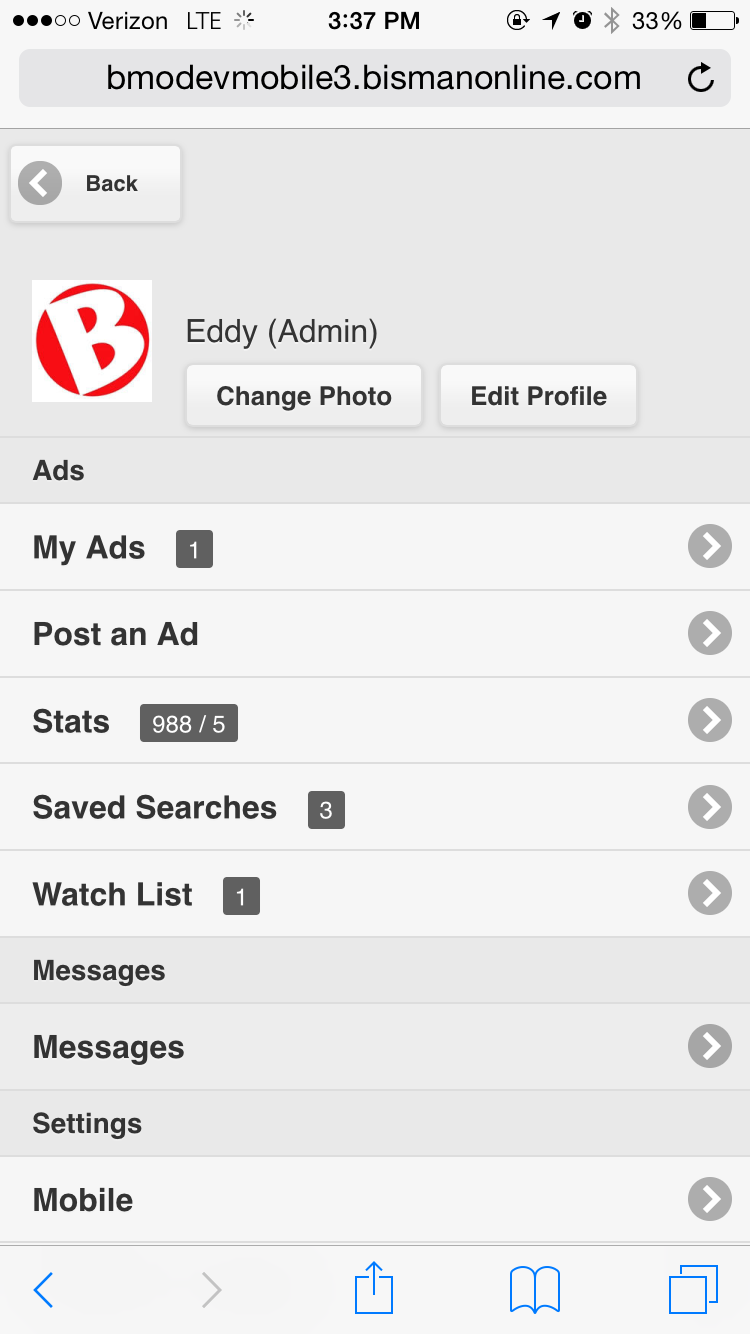 3.) We have improved both the Category tab and the Member Center tab. Both tabs are accessible from any page simple click on the "B" on the left hand side to open the category list or the "Member Center" icon on the right hand side to open the "Member Center". Within the "Member Center" you'll be able to view all your active ads, post a new ad, edit account information, check stats, modify saved searches, view your Watch List, check new messages, and much much more!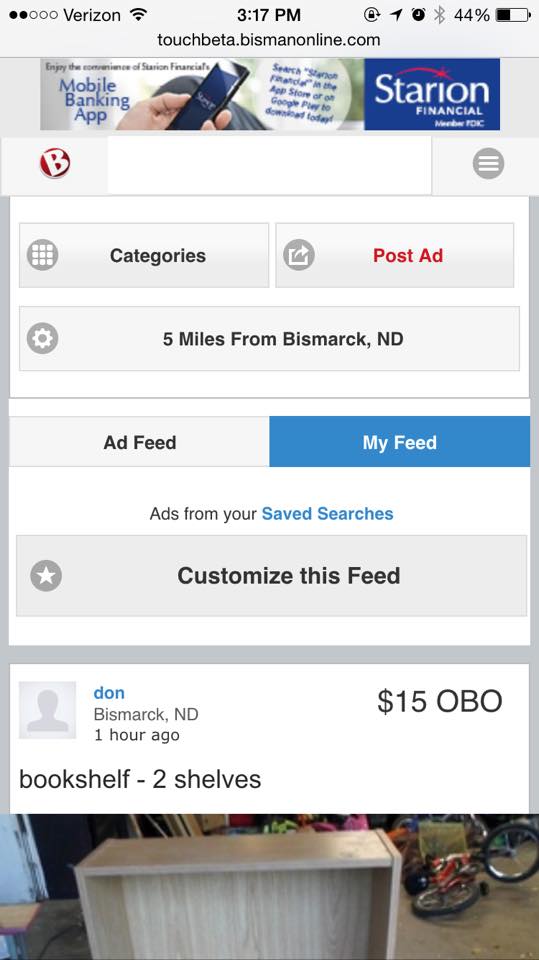 4.) We have introduced "My Feed" which is all your saved searches, recommended, and favorite categories you want to keep up to date on all in one feed! This feed is completely customizable, allowing you to make it as personal as you want it to be!